Tools You Need to Get Started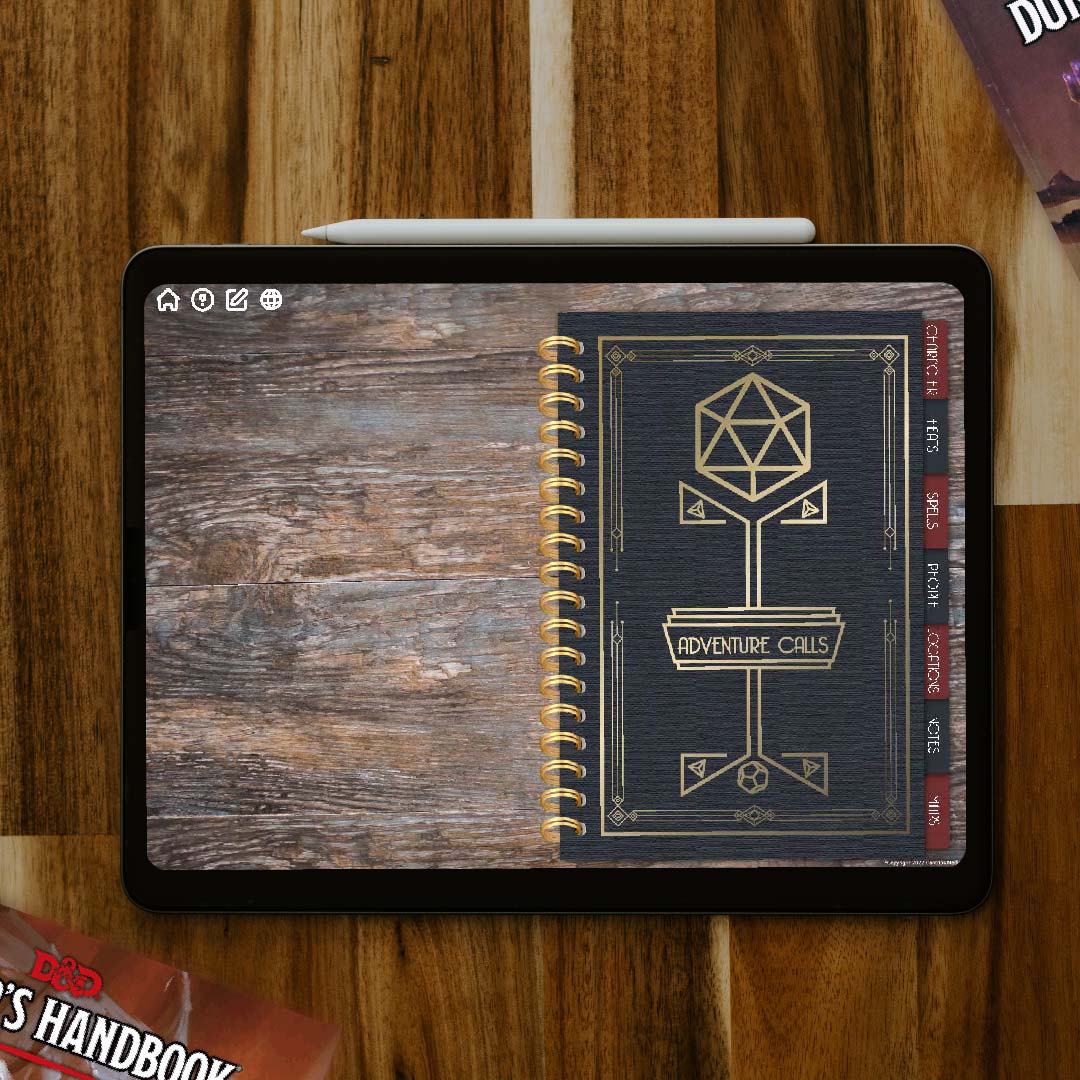 Tablet Device & Compatible Pen

Our digital notebooks work with both Apple and Android Devices! We recommend finding a compatible stylus to use with your notebook too. It really adds to the experience.

We're currently using an iPad Air Pro with an Apple Pencil.

(These links are affiliate links, meaning if you use these to purchase these items, we'll get a small commissopm. at no cost to you!)
Notetaking App

There are plenty of PDF readers and notetaking apps that our digital notebooks will work with! We highly recommend GoodNotes, as this is what we had in mind when designing them. Here's a list of other Apps that should also work:

For Apple Devices:

For Androis Devices:

>>XODO**

**We Highly Recommend
Your Digital Notebook PDF

Our Digital Notebooks come with a GoodNotes and PDF File. Our Stickers are also available in a GoodNotes format or in a Zip file.
How To Get Started With Our Digital Notebooks!
Downloading Our Digital Journals
From CantripsMedia.com
If you ordered your digital journal from CantripsMedia.com, downloading your digital notebook can be done in a few ways!
You can download your files immediately after check out! Tehy'll be listed on the completed order screen.
We'll send you an email link to your downloads! Simply log into your email account on your tablet and download them via the provided link.
Log into your CantripsMedia.com account to view your past purchases. You'll find you digital download links there too!
From the Cantrips Media Etsy Shop
If you ordered your digital journal from our Etsy shop, downloading your digital notebook to your tablet is a little tricky. Follow these steps!
Purchase your notebook on Etsy.
Sign into your Etsy account on your tablet's web browser. NOT the app! (this is the tricky part!)
Once signed in via your web browser, navigate to the top left corner and select YOU on the menu and then Purchases and Reviews.
Find your transaction and click the download button!
Importing to GoodNotes
We designed our notebooks with GoodNotes in mind, but the steps for importing your notebook to your favorite PDF reader will still be similar to these steps. If you're having trouble, we recommend reaching out to your app's support pages, as many offer detailed tutorials to help you.
Download Your Files. Follow the previous steps to download your PDF to your tablet. Note: If your notebook comes with stickers, make sure you have the GoodNotes file downloaded!
Tap the Share Button. Then scroll until you find the GoodNotes App, then tap Open in Goodnotes.
Tap Import as New Document. Select where in Goodnotes you would like to store your new notebook. Then tap Import to Documents. 
More Tips & Tricks!
For more Tips and Tricks, we'll be uploading some videos to YouTube! Subscribe to our channel to get updates.
Question, Comment, Concern?
Please email us at kyliec@cantripsmedia.com or use our contact form! Thank you!